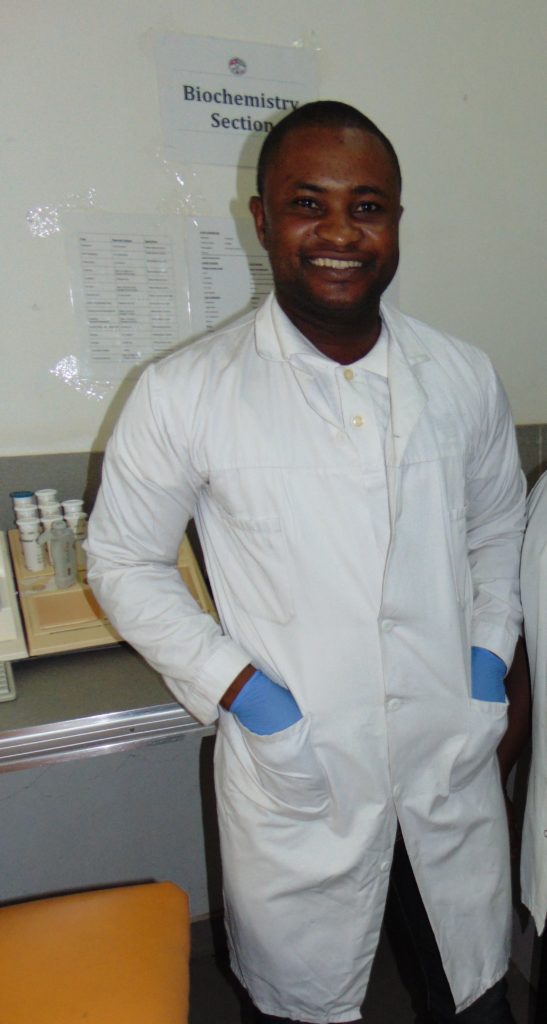 Ben Kanu has been working at Magbenteh Community Hospital since 2011. During his first few years he started out doing routine laboratory work, such as attending to patients by providing necessary lab test, and disseminating the records to doctors. Ben has been Head of Lab for 6 years, and with help from L'appel he received his Bachelor of Science in Public Health with a major in Lab.
Now in 2019 Bens position includes all of his previous duties as well as supervising other lab employees as far as quality control and ensuring they properly execute all lab procedures. Although Ben is busy with his daily duties and reporting lab statistics, he says he welcomes the challenge,
Because of Bens hard work and efforts on his lab training we have one of the most reliable laboratory resources in the North.